Hello again. Just a quick one from me today as I've been busy prepping a demo for Saturday at Sycamore Park Garden Centre in Sutton. I'll be there from 10am-4pm, so if you're visiting the area (and you're not at the Doncaster show!), please pop in and say hi.
It's something a little bit different from me today - a shadow box for
Simply Homemade
magazine that I made quite a while ago for some precious items of Stanley's. The hat is the one they popped on his head when he was first born (and consequently it's unwashed - as if I'm ever going to wash it!), and the scratch mitts were put on his little hands the first time my husband carefully dressed him, with the help of the midwife. He wore the little blue cardigan on the way home from the hsopital. While I had lots of babygrows, being a first-time mum I was grossly unprepared for the November weather and didn't bring a coat for him and wasn't sure what a newborn wears to be taken home, so he wore about 17 layers and we used a blanket to keep him warm instead! At least next time I won't be quite so clueless.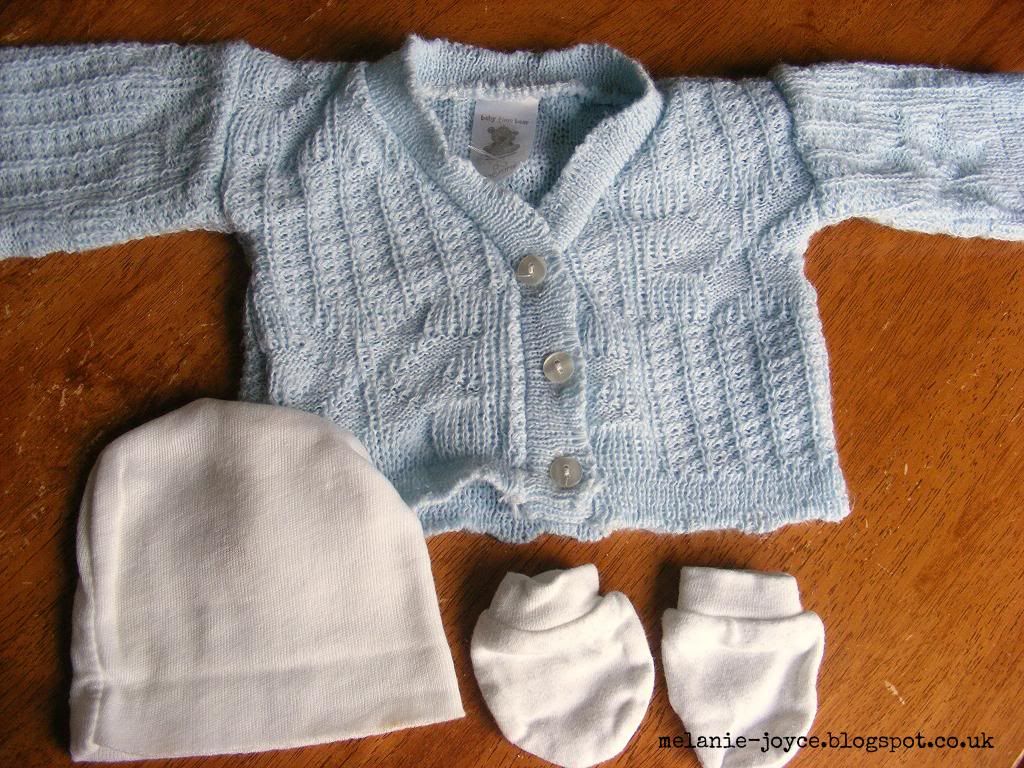 As well as preparing the items for inside the shadow box, I also altered the frame, using white acrylic paint to create a white-washed effect on what was once a plain wooden frame. Upcycling wood and furniture isn't something I do very often, but I would love to do some more of it over the coming months. I feel an action plan coming on! So that's my shadow box, and once I get it back from the magazine, it's going pride of place in Stanley's room. That's all for now, have a great weekend :)