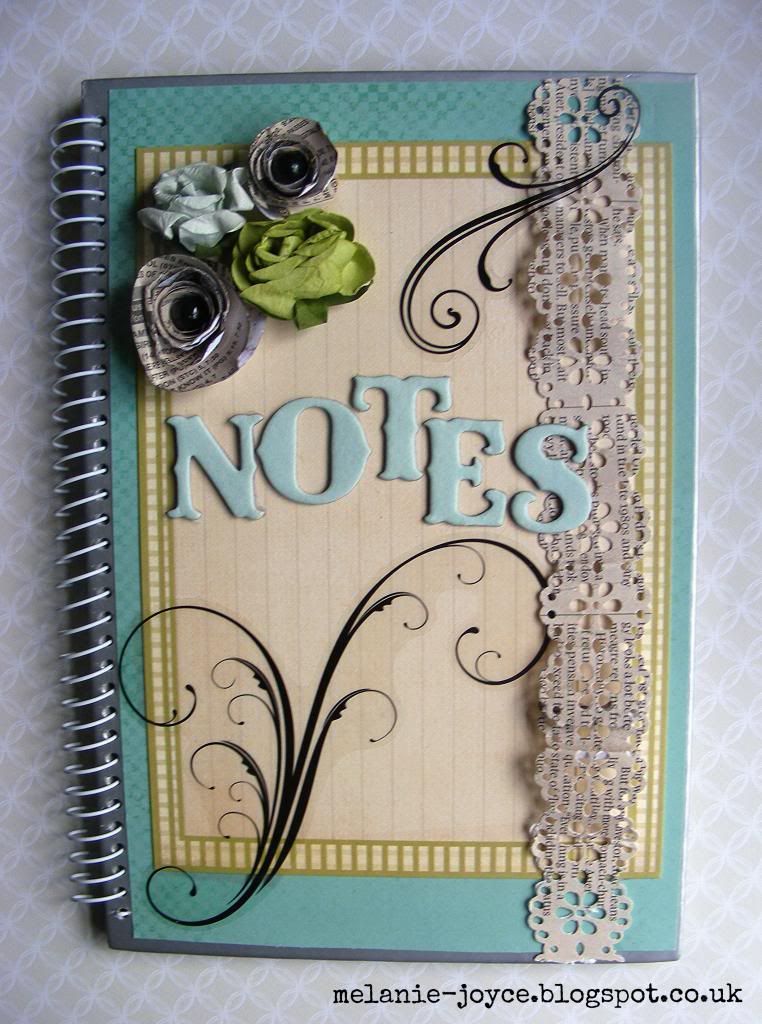 Wow it's been a hectic one this week - lots of commissions to keep me busy, plus it's my 30th birthday celebrations this weekend. I never thought turning 30 would bother me, but I've been surprisingly mopey! I'm hoping I'll feel better now the actual day is here. Because I've been so busy, it's another retrospective post today. I'm not sure if you remember my
DIY Heart Canvas
post from back in February, but it was part of a commission I did for
Simply Homemade magazine
a few years ago. As well as the heart canvas I also made a card and this altered notebook, all incorporating book or newspaper pages.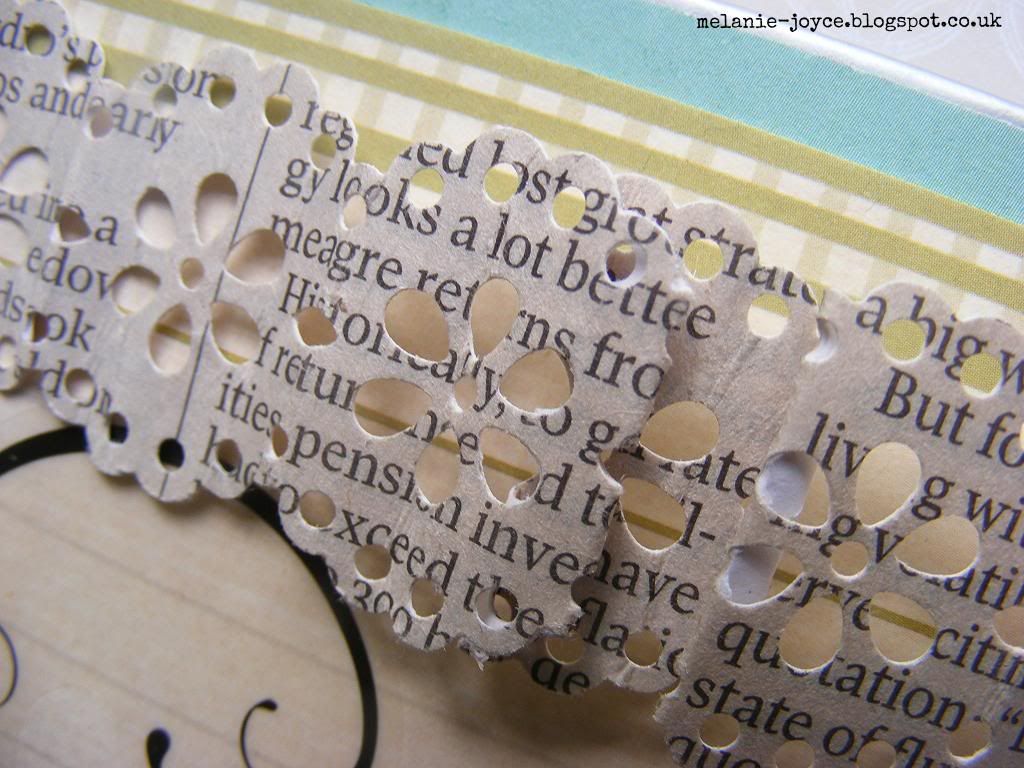 For the notebook I used a border punch to create this folded border from a book page. I found it was
an effective way of adding interest to an otherwise simple design.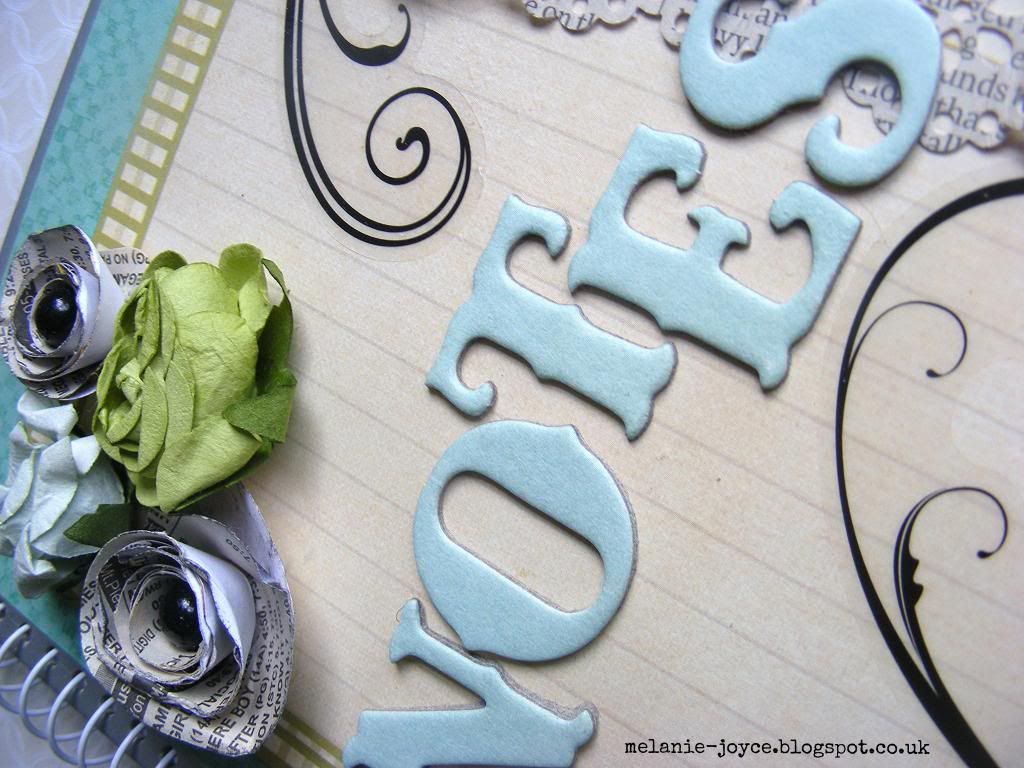 I also created some flowers by rolling strips of newspaper and adding black beads to the centre. Some flourish stickers and Thickers finished it off perfectly. Altering notebooks is something I'm getting into again - it's a welcome change from cards and layouts, and they make great gifts. Have a great bank holiday weekend everyone!