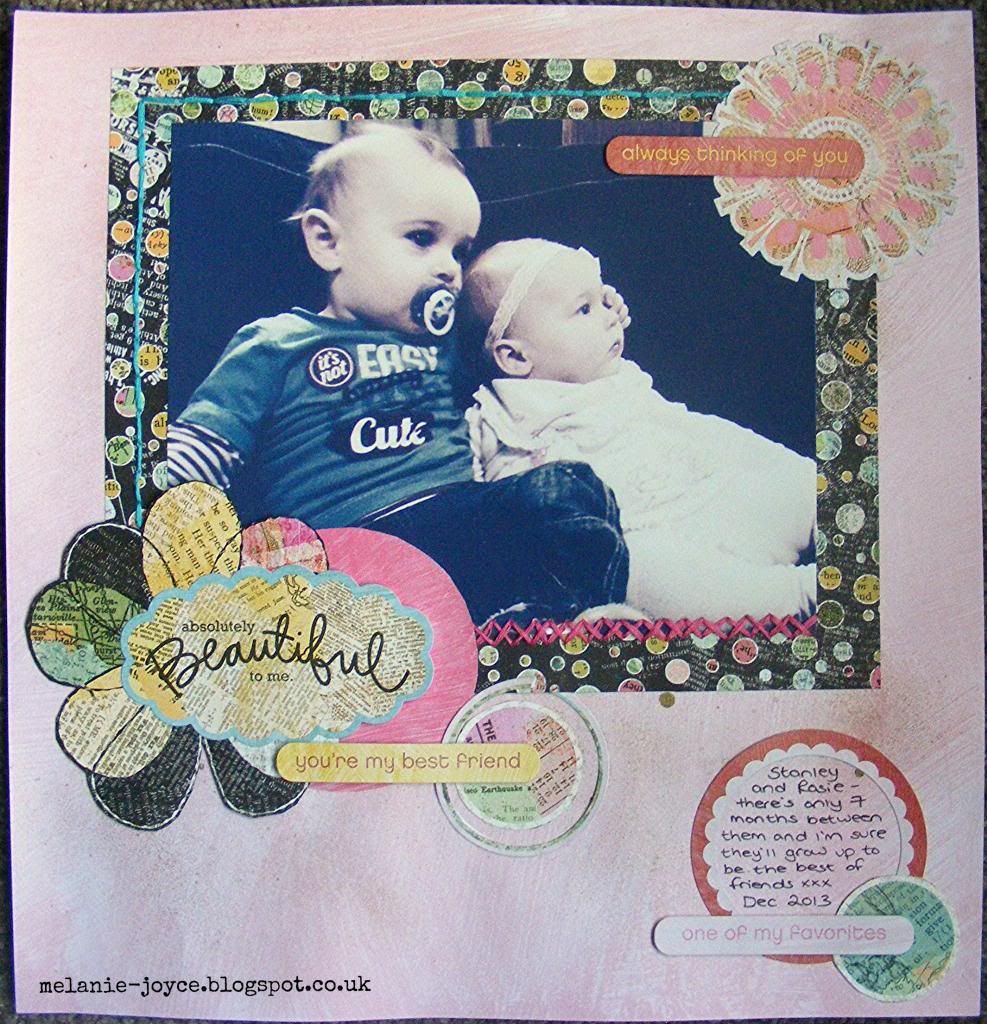 Hello on this rainy Thursday :) It's a late one as I've just been sooooo busy today, but thankfully I'm ticking lots off my to-do list. Today's post is a recent layout that was published in issue 80 of
Scrapbook Magazine
, and it's of Stanley and his little friend Rosie (my cousin's little girl). They joined us at the cottage in Anglesey last month and were so sweet together. Stanley was very gentle with her - proud mummy alert!
It's a really simple, pared-down design based on a sketch within the magazine. I left the focus on the huge photograph, with hand-stitching, stickers and a sparkly background paper to highlight, which I had spritzed with an
Antique Gold Crafty Notions colour spray
. The journaling reads 'Stanley and Rosie - there's only 7 months between them and I'm sure they'll grow up to be the best of friends xxx Dec 2013'. Watch out for more coming from Scrapbook Magazine soon!