It's time again for another Polka Doodles challenge, and this fortnight we're doing a Case It challenge, which basically involves choosing a project made by another team member and using it as inspiration for your card.
I chose the lovely
Anna
to case, I adore her layered style and gorgeous attention to detail. I tried to emulate the layout of her pretty card for the recycling challenge back in November, which used the
Rose Budd
collection in frosty tones of blue and lilac. For this card I went for a more springtime look and feel, using papers from the
Picknix
collection. I really enjoyed making it!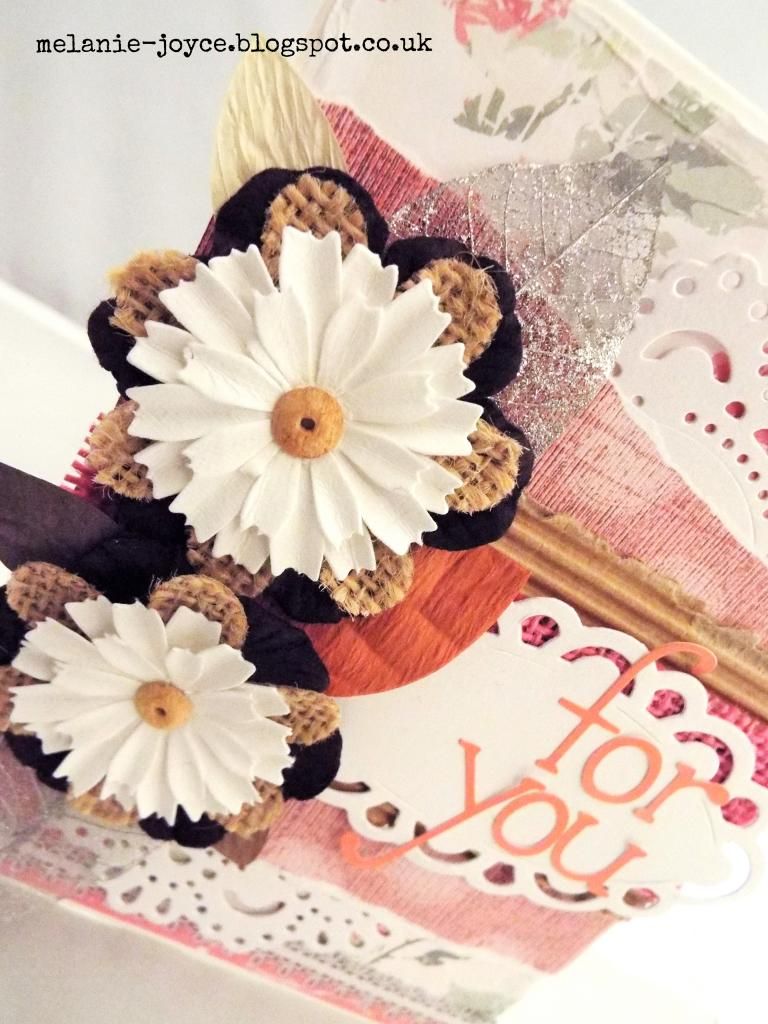 My mother-in-law picked up these flowers for me, from the Pound shop of all places! Aren't they beautiful? The on-trend burlap flowers hiding behind them are also a Pound shop find, while the paper and silver skeleton leaves are from my stash.
The letter stickers are American Crafts, and I've also added some doily and matt die-cuts made from Die'sire dies and Centura Pearl cardstock.
The corrugated card and pink burlap scraps add to the eclectic, natural feel of the card. Mixing lots of different textures like this gives so much depth and interest. As someone who prefers the clean and simple look, this was a departure for me but I'm really pleased with the result!
I'm going to be entering this card into the following challenges: