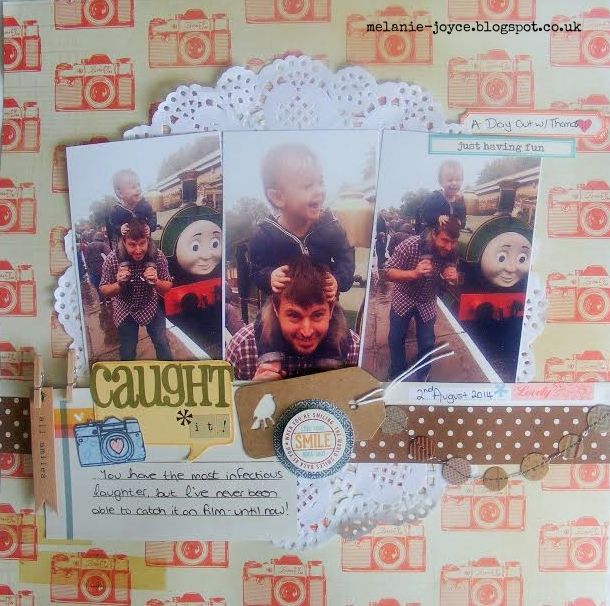 Well I'm waaaaay behind with showing you my published work -
Scrapbook Magazine
arrived on my doormat before Christmas! Luckily it's a bi-monthly title, so if you're quick you might just still catch it! I made one layout for this issue, with a small feature on how to capture emotions on your pages.
This one is from
A Day Out With Thomas
back in August, when my little pud had a whale of a time on his daddy's shoulders, hanging out with his grandparents and meeting his favourite train Thomas.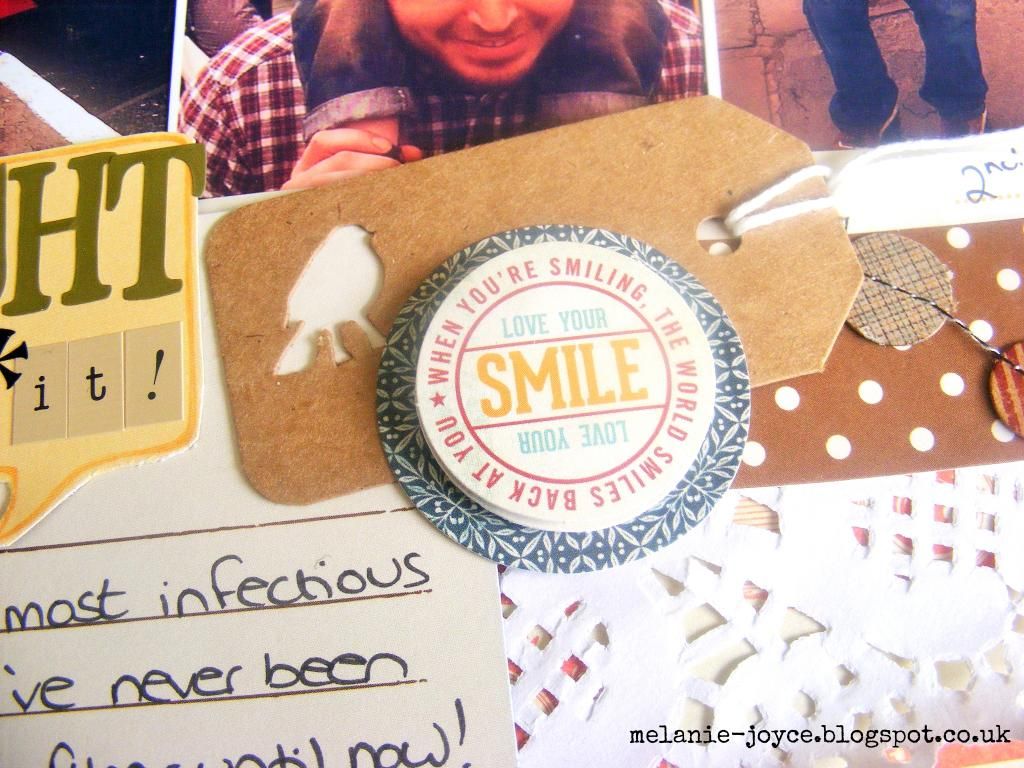 Of course as I'm sure you've probably guessed, the focus of this page is Laughter. I don't think there's a better sound in the world than the sound of my little guy giggling, especially when he's laughing at me being silly. I just love this age for that reason - toddlers are just so inherently happy aren't they!
I wrote a little bit about how I'd finally been able to capture Stanley's laughter. Journaling cards aren't something I usually use on my pages, although I'm not sure why. It's probably a combination of not particularly liking my own handwriting, and wanting to fill available space with pretty embellishments rather than text.
I think with Stanley pages I'm going to have to add a little more detail in the future, to remember all these fleeting little phases of his life. So, another page to add to his album :)