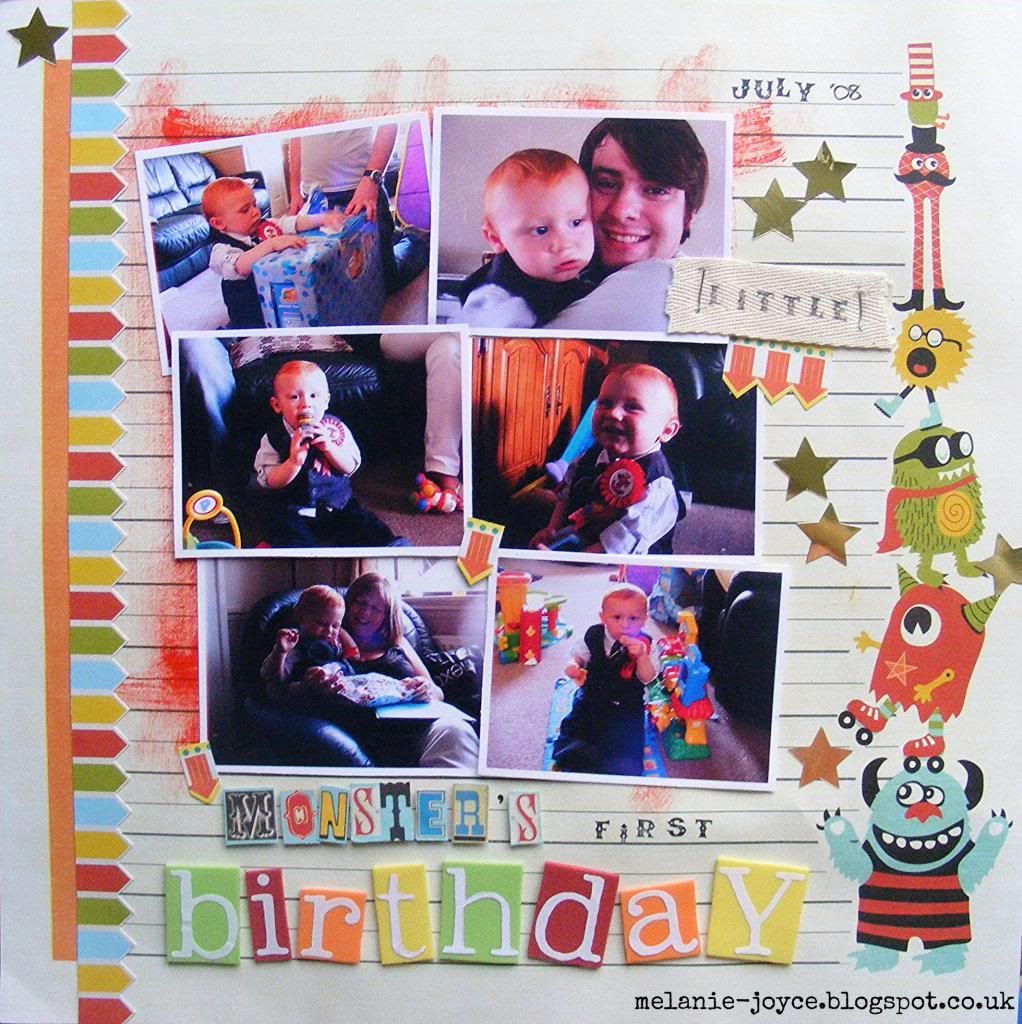 One of the good things about being a 'new' blogger is being able to revisit 'old' projects for your posts. And that is what I'm doing today! I've just returned from a three-day training course (hopefully you'll be hearing more about this later) and on Friday we leave for a week-long family trip to Anglesey, so my life recently has been all about the wash, prep, clean, pack etc involved with travel. So, instead of no post at all, I wanted to show you one of my favourite projects from a few years ago. This layout featured in
Scrapbook Magazine
, and I picked it because it reflects everything that I'm about as a crafter.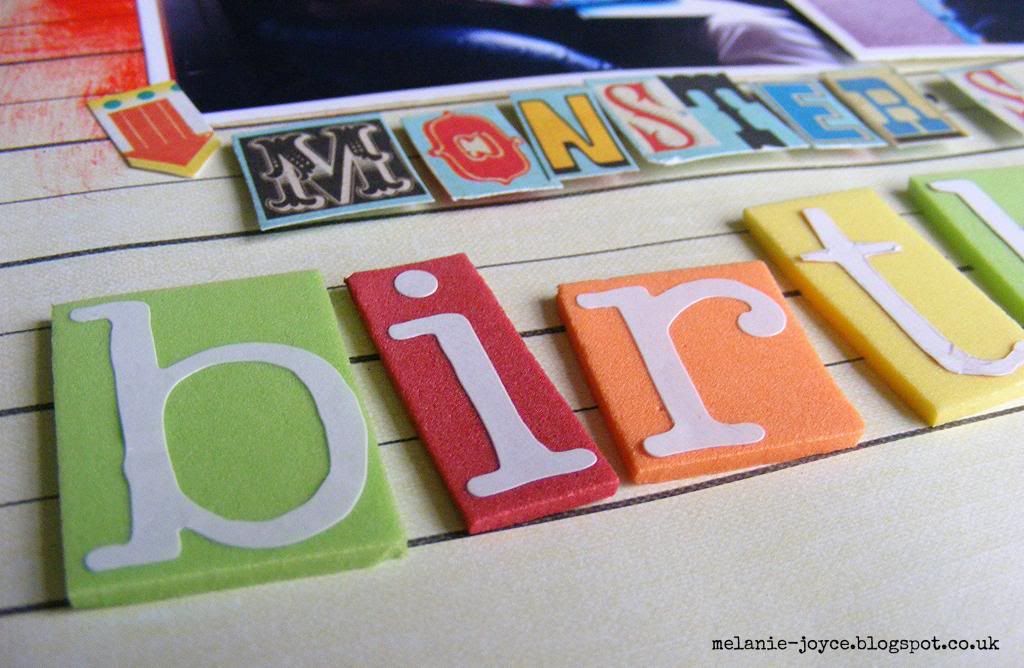 I love colour and texture, and you really can tell from this layout! I used coloured foam for the main part of the title, adding white letter stickers to the foam then cutting around them into squares. You may also be able to see the red paint I dry-brushed onto the backing paper. Dry-brushing with paint is one of my favourite techniques, and if my most recent layout (currently still in construction) is anything to go by, it's something I've still not grown out of!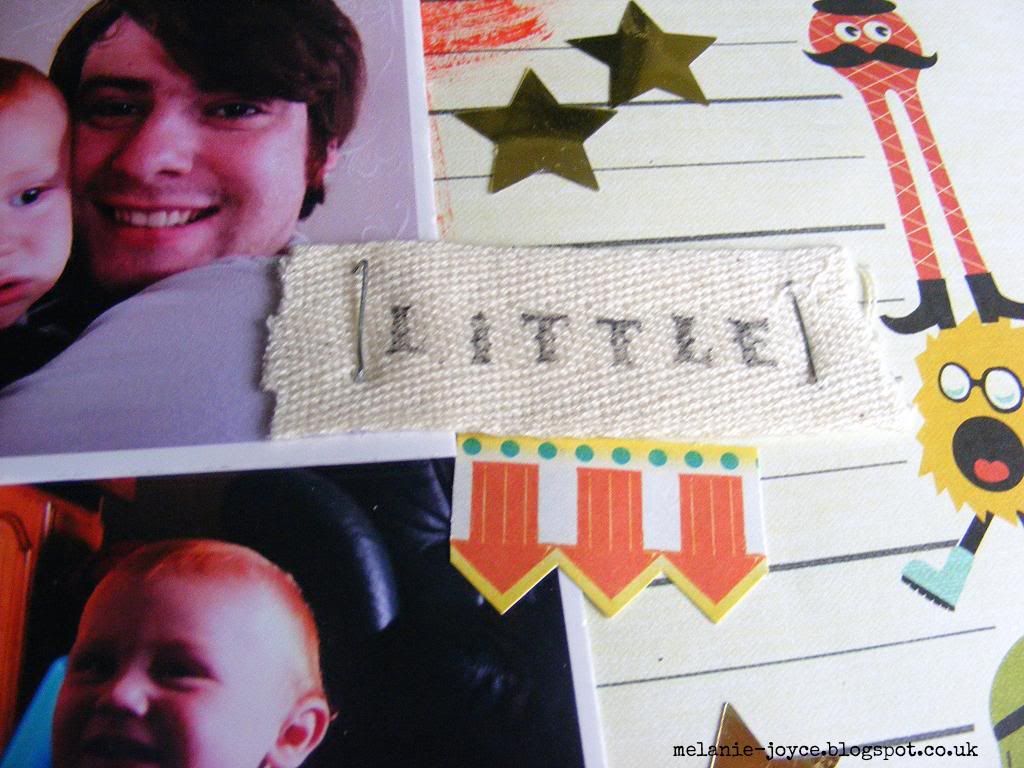 I also love stamping onto ribbon, especially the luscious canvas-effect ribbon used here! I've read that natural fabrics like this are a big trend right now, and it's definitely a technique I'll be returning to in the future. Another huge thing for me when it comes to scrapbooking is multiple photographs. Given the choice, I will always try to squeeze as many photos onto a layout as I can - I really think it improves a layout hugely. Of course this isn't always possible, and sometimes a particular photograph demands centre stage, but multiple-photo layouts are just so much more FUN, don't you think?! That's it from me for today, but I'll be back later in the week with a brand-new project, promise!