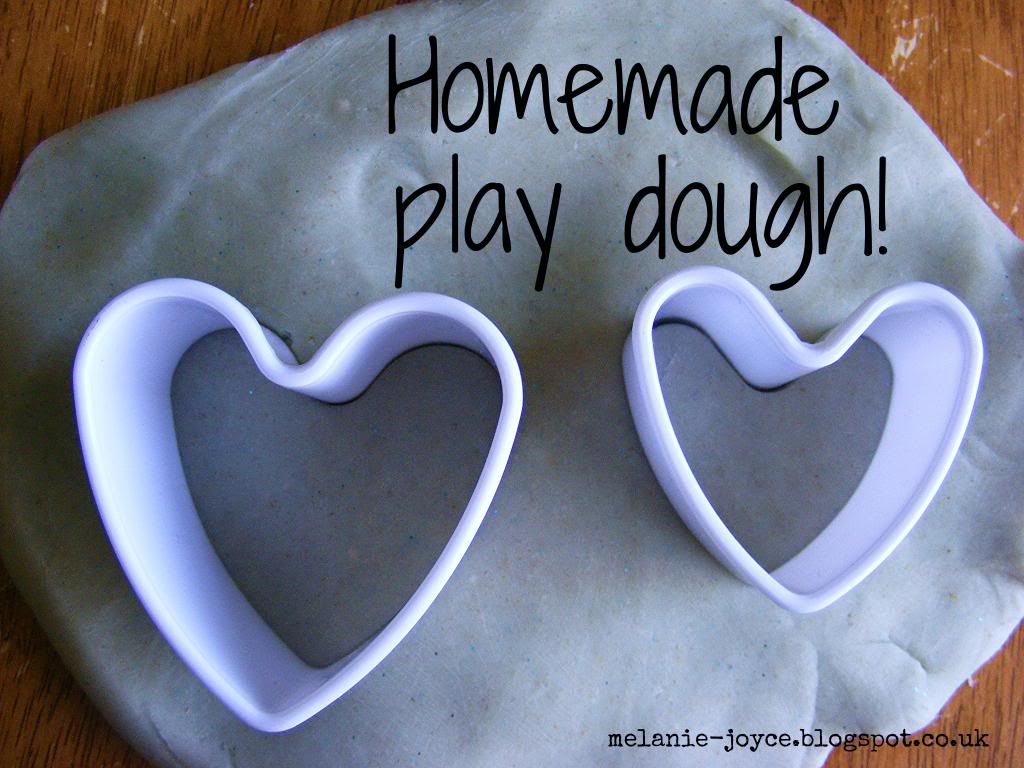 While running my messy play classes last year, I made some non-toxic play dough for the babies to feel and squeeze between their fingers. It's such a lovely medium for them to explore and experiment with, and they certainly had fun! I used a realtively easy no-cook recipe from
The Imagination Tree
and the play dough turned out perfectly. It took a little bit of kneading and I found it quite difficult to get a deep, even colour - it's actually supposed to be blue, rather than the washed out teal I was left with! I've since later seen in the comments of the blog that adding food colouring to the water is a way to prevent this. However, once you've finished, it really is a lovely soft and glossy play dough to work with. Even better, it's lasted a while stored away in an air-tight container. So, it was on a wet, dreary day a few weeks ago (when I'd lost my car/house keys so we couldn't go out!) that I thought I would re-introduce Stanley to the delights of play dough.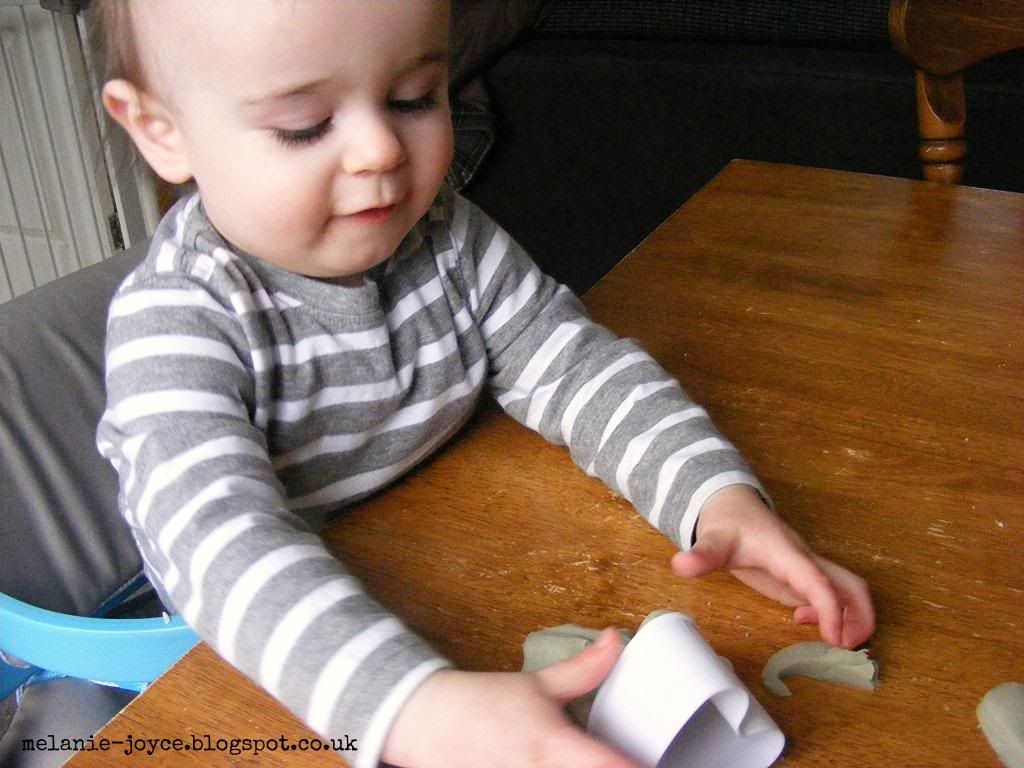 He'd first encountered it at messy play but was less than a year old at the time. Now, at nearly 16 months, I wanted to see how he would react to the material. Yes, he put it in his mouth (which is why I'm so glad it's technically edible!) but soon learned that's not actually what it's for. I gave him some plastic heart-shaped cookie cutters and away he went, moulding the dough with his fingers, cutting it into heart shapes and rolling the dough into tubes. He also rather enjoyed filling the largest cookie cutters with the dough, which was great fun!
The dough really had kept well (there were a few crusty-edged bits which we threw away, but the rest was fine) and it was even suitable to be played with again, a few weeks later. I can't wait to make another batch in some funky colours!