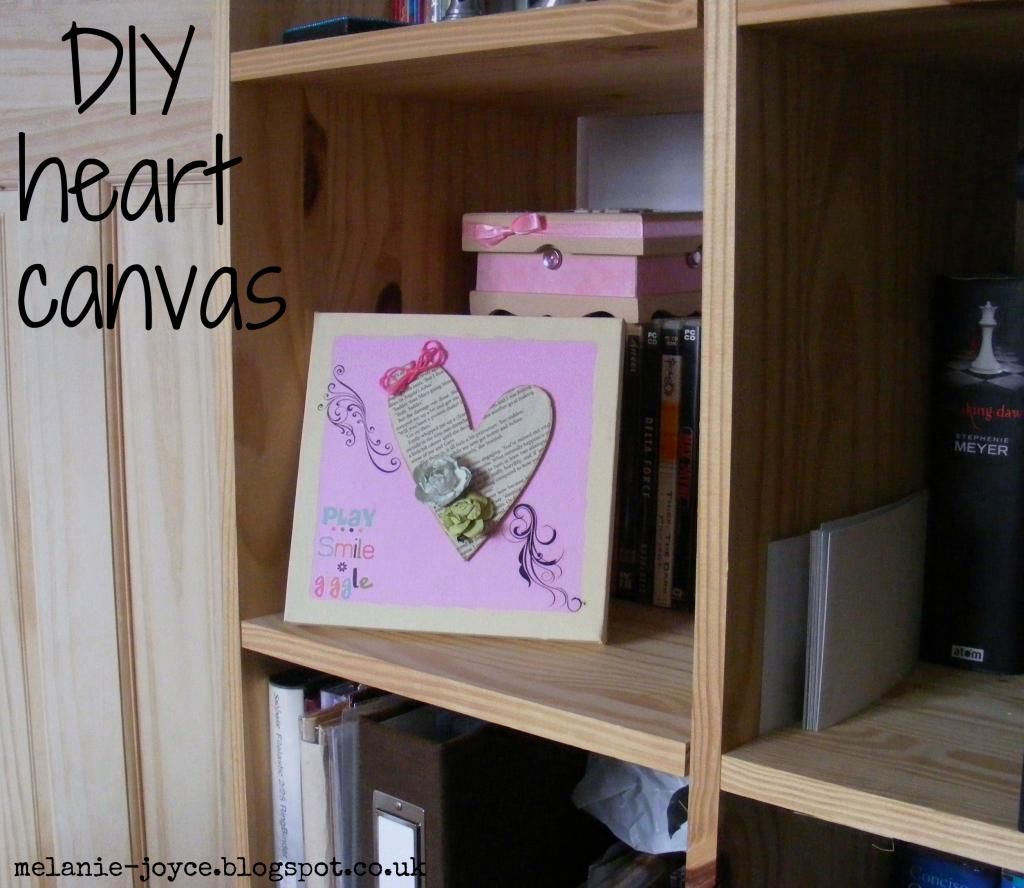 Oh I do love my crafty afternoons playing with ideas while Stanley plays with his grandmothers... and yes, I do realise how truly lucky I am! This afternoon I'm busy finishing a commisson for a magazine, so I thought I would do another retrospective post and show you this heart canvas I made a while ago - perfect for Valentine's Day! It sits happily on the shelves in my craft room/our spare room, brightening up the space.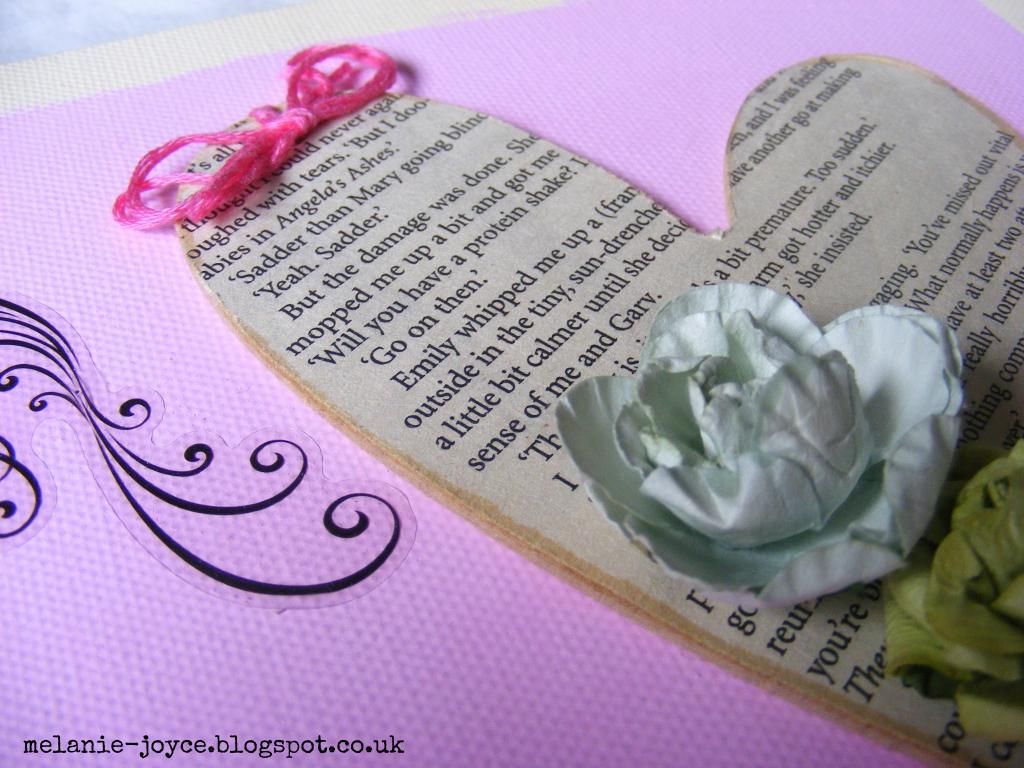 It was a commission for
Simply Homemade
magazine way back in 2011, and the brief specified I needed to use newspaper or book paper in the design. Here I've covered a large chipboard heart shape with a page from an old book, sanding down the edges and decorating with an emroidery thread bow and paper flowers for that extra girly touch. Some playful word rub-ons and transparent flourish stickers completed the look.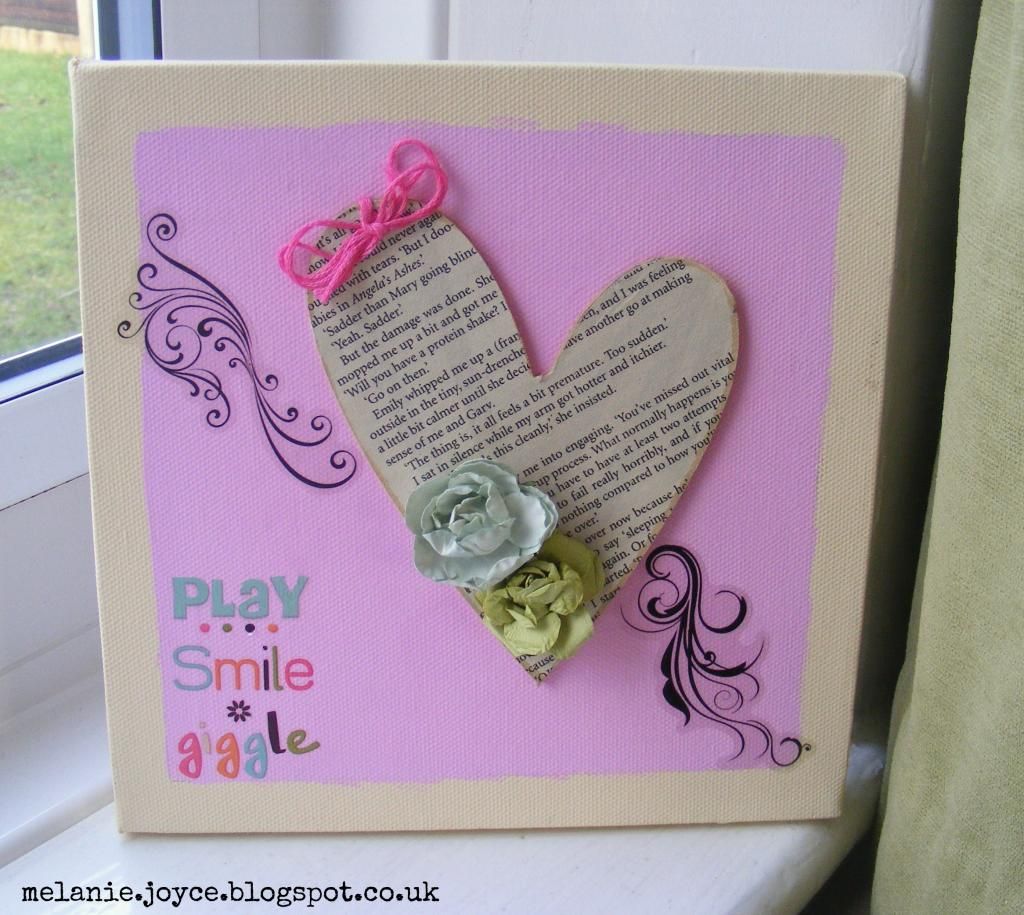 If you've never tried decorating your own canvases before, do give it a go! You can buy simple plain square ones from the pound shop and add acrylic paint to suit the colours in your decor - an easy (and cheap!) way to get the perfect wall hangings!