My gorgeous hubby turned 31 yesterday, which means February is drawing to a close and spring is finally on the way. Hurrah! We had a brilliant day, taking our little pud to watch the planes at the airport (he's becoming absolutely fascinated by planes!) and having a lovely lunch at a local pub. I'm so glad that March is nearly here, summer provides so many more opportunities for trips out and fun play ideas in the garden that I would be too scared to try indoors. It's this excitement that inspired today's card. I LOVE the cloud-patterned paper, which is from my
Crate Paper Maggie Holmes
6x6" paper pad. This paper pad is fab because of all the interesting background designs - as well as the music sheet and clouds there's wood and brick-effect designs, as well as a funky blurred lights paper that I can't wait to try.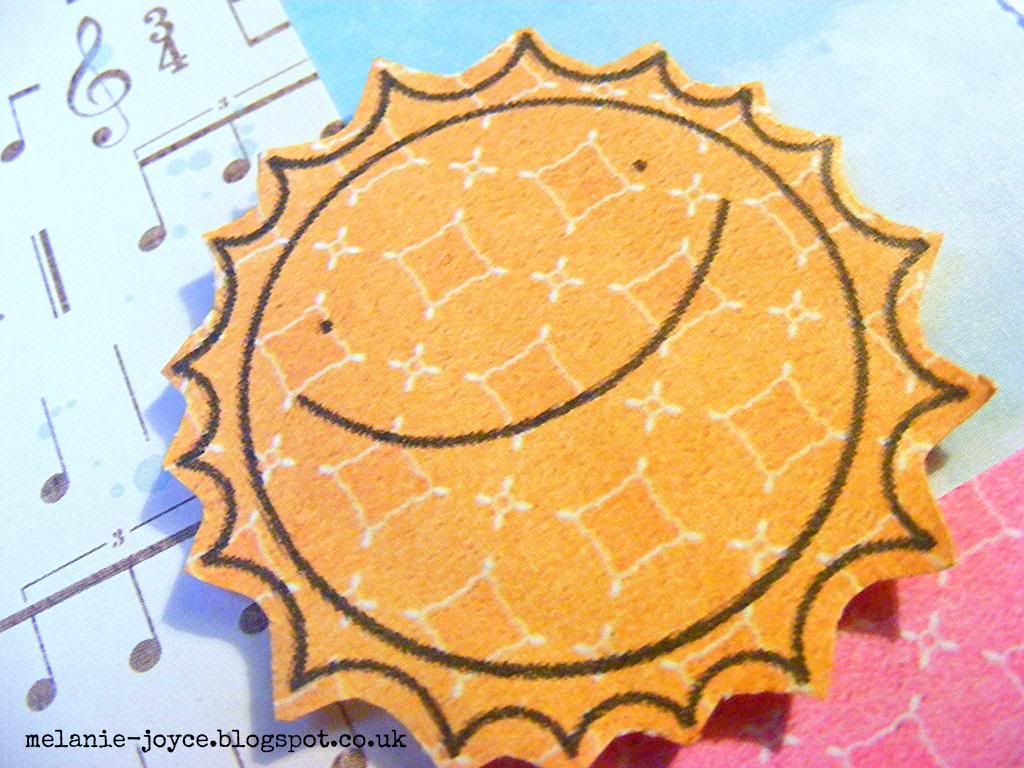 The image and sentiment are actually freebies from the
Paper Smooches
blog - I was so impressed with these freebies, I love the style and I will definitely be having a look at the goodies available in their online shop. I simply printed these designs onto some
Nitwit Collections
A4 papers that came free with a magazine, and hey presto - a quick card for the start of spring!