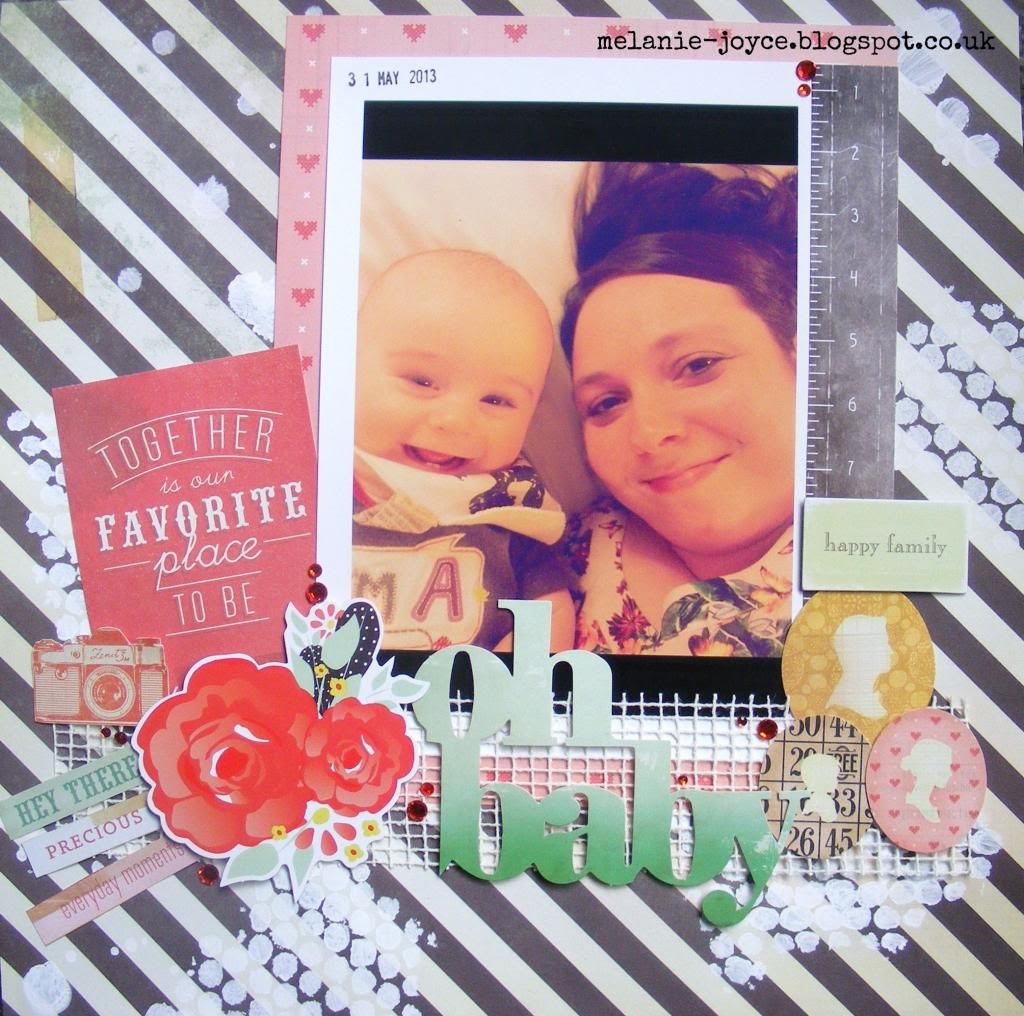 A few weeks ago
I shared a layout
that featured in
Scrapbook Magazine 83
and promised to share some more with you. Well here they are - I'm super proud of them, my style is definitely evolving and I'm loving all the clustered embellishments, it's definitely a technique I will keep using! As before, the focus of the feature was dry-brushing with acrylic paint. For the 'Oh baby' layout I used a mask and white acrylic paint to add the splattered dotty effect to the striped background. A brightly-coloured photo and embellishments were all that was needed to make it 'pop', right down to the little red gems scattered throughout the page.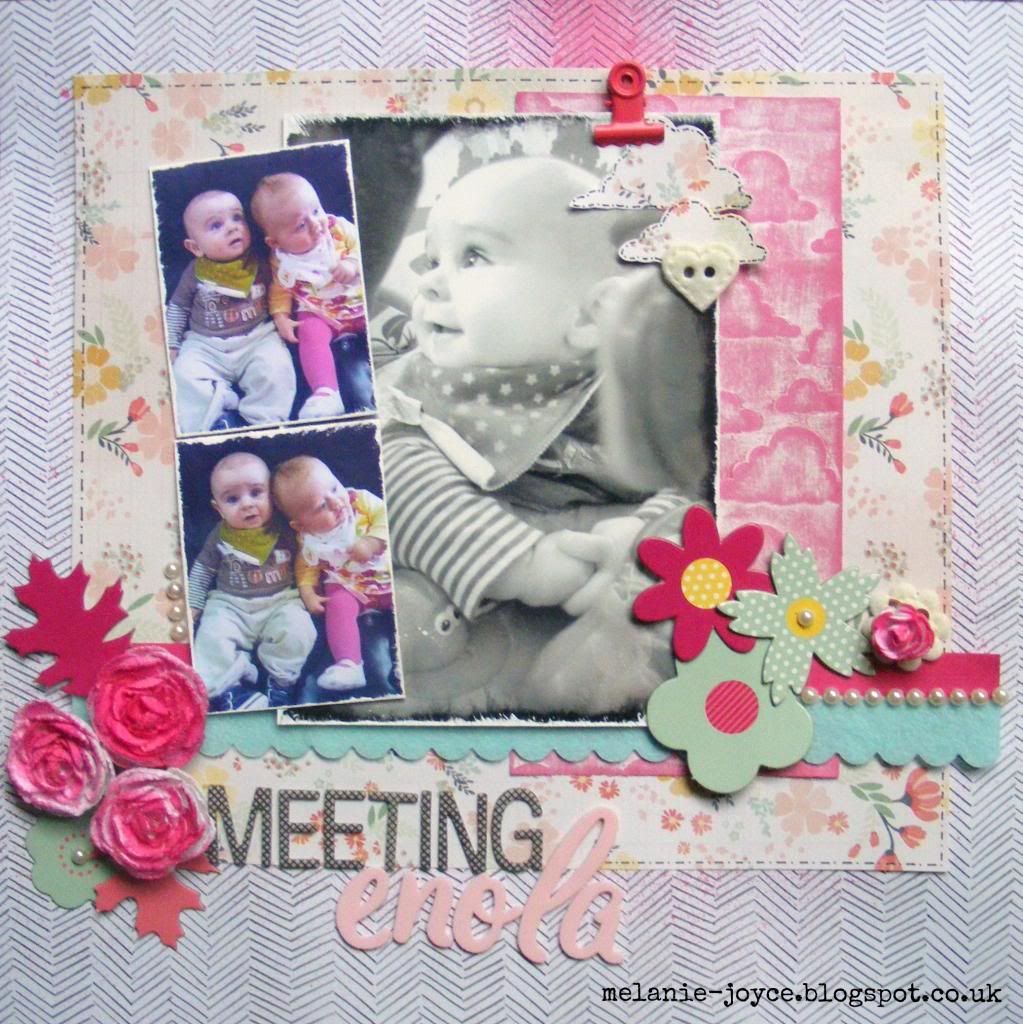 The 'Meeting Enola' layout is similar in that I've used a monochrome background with hot pink and turquoise accents for maximum effect. This time I dry-brushed some embossed pink cardstock with white paint then sanded when dry to give a distressed effect to my photo matt. The
Die-sire Clouds embossing folder
is one of my favourites, and was used again to create the patterned clouds in the top-right of the photo.
Of course, the subject of both pages had to be my little pud. They're fairly old photos that were taken last year. Enola, the little girl pictured in the bottom page, is my cousin's daughter. There's only a few weeks between them, and it was so cute to see them together when we met up for a coffee at a local play centre. I feel like I haven't taken nearly as many photos this year. I feel so sad and guilty about that, but I know it's partly because I'm so busy and partly because it's getting harder and harder to get a decent photo of my wriggly boy these days! I've decided I'm going to make more of an effort though - maybe there'll even be another layout of my nearly 2-year-old in the near future! That's all for now - thanks for looking :)