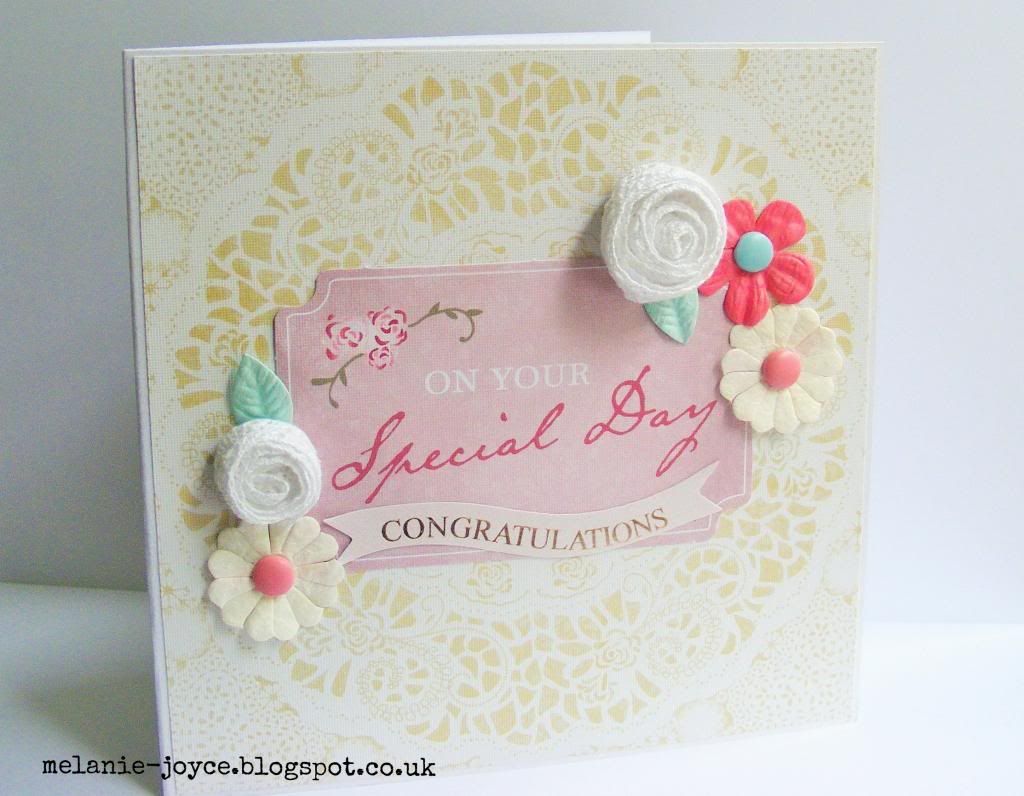 I must be the slowest crafter ever, as it's taken me what feels like all day to make this card. In reality it was probably only just a few hours, most of which was spent umming and ahhing over the finer details. The reason for the indecision is that it's a card commissioned by my (kind of) sister-in-law for a wedding at the weekend. It may sound odd, but most of my cards don't actually have a recipient, they're made as samples or for magazine features. Most of my friends and family receive shop-bought cards (shock, horror!) as I just don't have the time to make them! But, I am going to try and change that with my Christmas cards this year... I'm sure it will take me until about November to realise the magnitiude of this undertaking. I've recently bought a Silhouette Portrait so I'm hoping that will come in handy for bulk cardmaking, although I'm still just getting the hang of it and playing at the moment. Anyway... back to my card...
After I learnt to make handmade ribbon flowers for my
Bloom and Grow shadow box
, I've been itching to make some more. I had this beautiful May Arts ribbon leftover from the project and remembered a fab
rolled rose tutorial
I'd seen, so I had to give it a try. It did take a few attempts, but I'm pretty sure I'm master of the rolled rose now - I will definitely be trying it on some silk ribbon soon. The papers and tag I used are from the
Papermania Vintage Notes collection
, perfect for wedding cards. I do find some of the papers in this collection a bit stuffy but I did like this lace design, plus the quality of the lovely textured paperstock is fab so gives it a professional finish. I had an issue with a date stamp (don't ask) but this was expertly covered with the Congratulations banner - oh yes, I make mistakes alright! And I NEVER throw anything away... it can always be salvaged (mostly). I hope you like my card... and I hope the bride and groom do too!